The euro trend in Albania has returned to the downside as it always does during the summer season, after it had stabilized for a short period on the 122 lek.
According to the Bank of Albania data, one euro was traded yesterday with 121.74 lek, down from 0.17 lek compared to yesterday and 0.55 lek compared to last Thursday, when it had reached the value of 122.3 lek. For the umpteenth time, the euro is likely to hit a new historical low currently dating back to the 19 June this year (121.6 lek).
Experts say that the main reason, as mentioned, is represented by the great flow of tourists and emigrants who come / go back to Albania for the summer holidays and that increase the supply of euro currency in the country, thus affecting the value .
Last year, in order to put an end to the free fall of the euro, the intervention of the Bank of Albania was necessary: ​​although all the operations of the Bank were not disclosed, what is certain is that the latter converted into national currency some loans in euro, a rare event considering that Albania from the 1992 had maintained a regime of freely floating currencies unlike other Balkan countries that have always opted for fixed exchange rates with foreign currencies - in the specific for the euro - like Bosnia and Bulgaria.
Albania: boom of tourists in the early months of the 2019
More than 2 million tourists have opted for Albania for their relaxing holidays in the first six months of the 2019, according to Instat estimates. Specifically, the month of June registered in Albania a boom of tourists like never before: according to Instat, in fact, in June 2019 entered the Country of Eagles well 630.334 foreign citizens, growing by 27% compared to June 2018.
The record is still maintained by the citizens of Kosovo (213.500 in total), which recorded a remarkable growth compared to the same period a year ago (+ 55%).
The three secrets of Albanian success
1. The UNESCO sites
The four fascinating sites of Butrint, Gjirokastër, Berat e Lake of Ohrid they belong to the list of UNESCO world heritage because of their indisputable contribution to the continuation of world culture. The natural beauty surrounding these sites only adds to their already significant appeal.
2. The Albanian Riviera
The Albanian coast, of a total length of 427 km, is divided into two distinct areas: the Adriatic and the Ionian. The Albanian Riviera has now become a new European tourist destination thanks to its splendid beaches. But which are the most beautiful Albanian beaches? Our favorite is a hidden gem of Albania, Gjipe beach. Tourists can go there with boats or even cars, although in the latter case they will then necessarily have to continue on a stretch of road on foot to the coast. But here you can find one list with the 10 beaches which you can visit.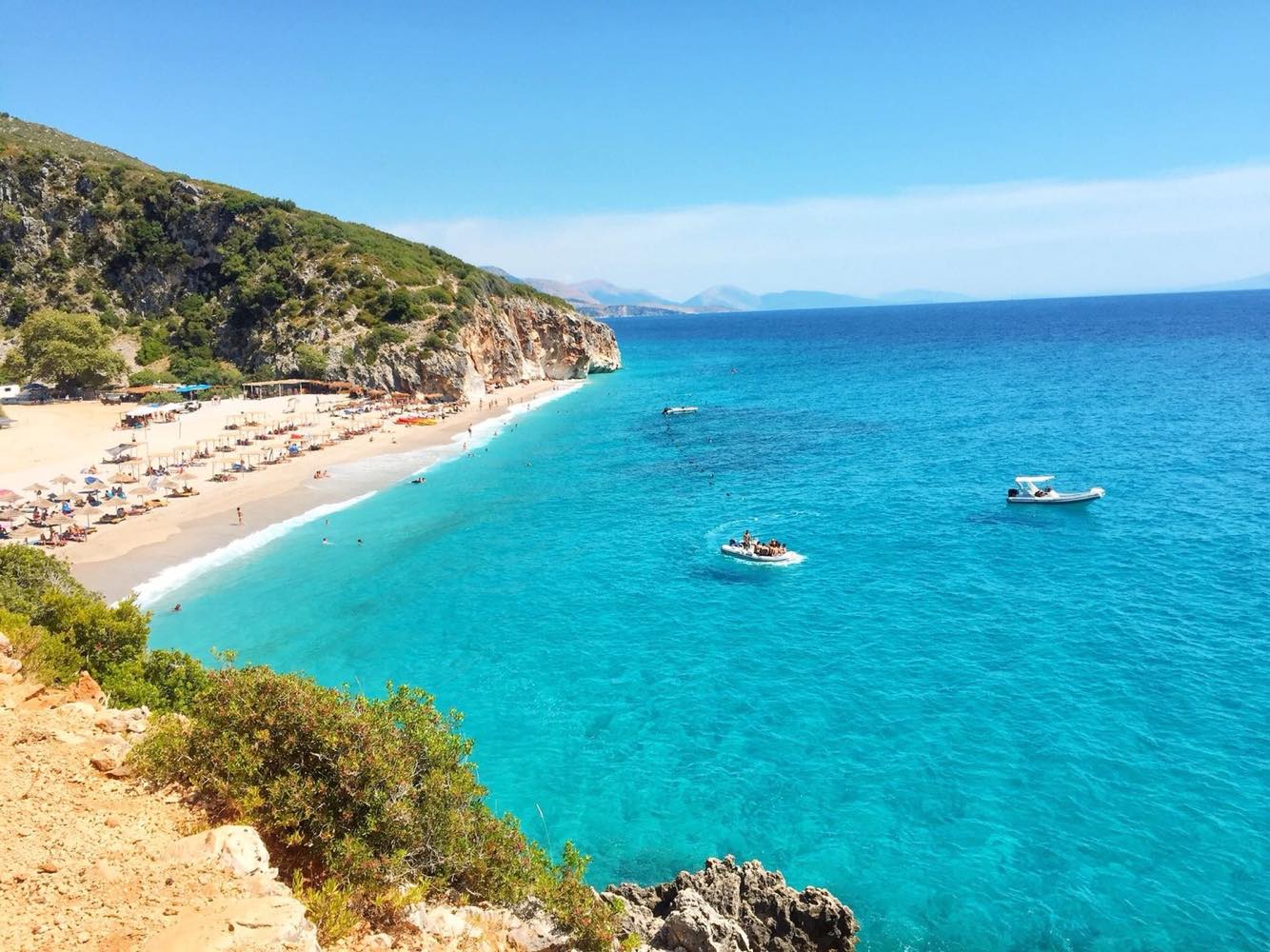 3. Traditional Albanian cuisine
The Albanian kitchen industry is facing important challenges. The traditional Albanian cuisine currently represents more a curiosity than having the place it deserves. At this moment it is a primary need to document the development of these traditions before they disappear definitively. But it's worth trying the typical dishes. What are the 10 dishes absolutely to try?here's the list