Bledar Kola is from Tirana, and is one of the main protagonists of the slow-food as well as being a new big name among the kitchens of Albania. Michelin-starred, his restaurant Mullixhiu was inserted in the summer 2017 by the American magazine Hollywood World Magazine in the list of ten best restaurants in Europe precisely for what it is characterized by: Albanian, local, native and organic cuisine.
The 33enne sits quietly at a table in his restaurant to drink pomegranate juice. The restaurant is closed today, the night before it hosted a wedding and Kola went to sleep very late. But fatigue does not seem to take precedence over him, who enthusiastically recounts the rebirth of the old kitchen and the return of the Albanians to tradition.
"The inclusion in the list of the best European restaurants was a surprise and I hope it can help the activity. Our customers are mainly tourists. We need to convince even more local people that slow food is the trend of the future "- says Bledar Kola.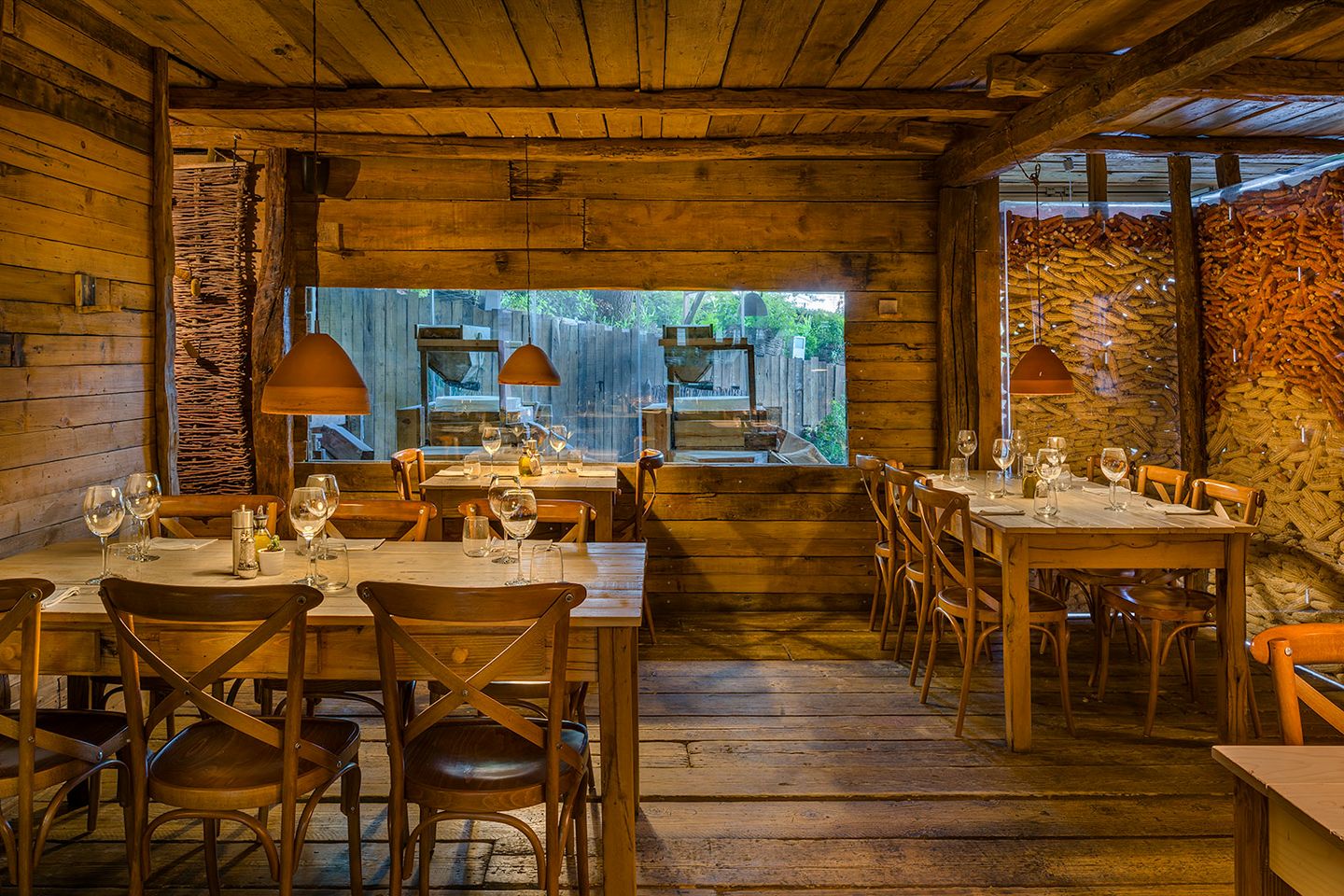 Cook with forgotten ingredients
The restaurant is located in the basement of a multi-storey building built in the seventies and from inside it looks like a traditional restaurant. The walls are covered in wood, tables and chairs in recycled wood, thick linen and ceramic glaze. The ingredients of the kitchen come from farmers in northern Albania, all engaged exclusively in organic farming.
The menu varies according to the season; meat, corn, cheese, fish and bread are the main ingredients, but - Kola emphasizes - it is often experimented with blackberry sauces, gnocchi with vegetable grains or goat meat in vegetable salad.
From the dishwasher to the chef
Bledar Kola's life could be material for a Hollywood film: the path that led a poor boy to become a chef. He had 15 years when he left Albania in the 1999 to look for work in London to feed himself and his mother. Those were the years of great emigration. Unemployment and poverty were common in Albanian villages, which is why Kola borrowed from his uncle for a ticket and left for London.
London could lead a boy of his age to bad roads, but Kola is lucky and starts working as a dishwasher in a restaurant.
"My boss was Japanese. I washed his knives many times a day and watched how he gently waited for vegetables and fish, which impressed me deeply " - tells the chef.
A year later he worked in the kitchen of a golf club where fate helped him again: the vice-chef, an Austrian, convinced him to enroll in a cooking school at the end of the school journey.
You are crazy?
It is the 2009 and Kola is still in London when rumors of new opportunities arrive in Albania. The newly opened restaurants in Tirana are looking for chefs with experience abroad and, for this reason, with a cooking diploma in their pocket and a varied experience, Kola comes home.
"Everyone said I was crazy, but London had me fed up"
Initially he was hired in French restaurants in Tirana but without any particular satisfaction. In the 2010 and in the 2011 he went to the famous Noma restaurant in Copenhagen as a 'trainee'.
"On weekends we went into the woods, to gather blackberries and wild plants. We were experiencing new things with what nature offered us, Noma has changed my life forever. "
The last piece of Kola's career puzzle comes from one of the main exponents of slow-food, the Swedish chef Magnus Nilsson. In the middle of the Jatmaland forest, in the Faviken Magasinet restaurant, you eat exclusively what nature offers you.
Kola wanted to learn from Nilsson, so he flew to Stockholm but as he reached his restaurant he lost:
"It was getting dark, it was winter and I didn't see lights anywhere. At last a car stopped, the driver told me that the restaurant was still far away and for this I asked him if I could spend the night with him. He asked me where I came from, I told him I was Albanian and he told me he should ask his wife. "
An anecdote that Kola tells with a grim smile. Since then he has not only wanted to revitalize Albanian cuisine but also to destroy Albania's reputation as a criminal country.
"Here in Albania it is natural to offer the foreigner board and lodging. We must make ourselves known in the world for this generous hospitality of ours "
Hospitality that the customers of the Mullixhiu restaurant touch with Kola.
This article was originally published in the German weekly magazine mirror with author Andrea Jeska
Read also