The most common question of these times when one thinks of the Country of the Eagles is precisely linked to where to invest in Albania in the 2018. Which are the most profitable sectors in the Albanian economy.
The Commerce
Trade, as reported by the INSTAT data, is the most profitable sector.
In the 2016 the gains have reached altitude 490 million euro, almost the 40% of the entire national economy.
However, working in this sector involves a gain not related to total sales, because if it is true that there is a lot of money circulating in the Albanian trade, it is also true that the profit rate is only for 7,3%, ie for each 100 collection lek, only 7.3 lek are profitable.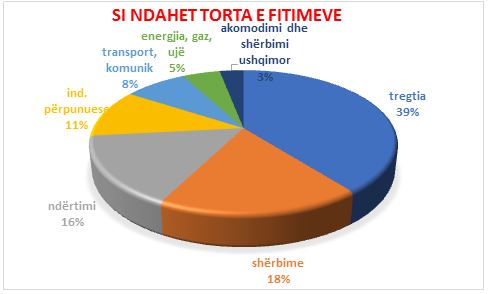 Services
In second place there is the service sector, which has produced 225 million euro earning in the 2016 and offering work to around 80.000 people. Services, with 18,2%, offer the highest profit rate compared to other sectors as they have much lower costs to deal with.
Building
In third place we find, instead, the building that generated profits for 195 million euro in the 2016 and offering work to around 38.000 people. After services, construction is the second sector with the highest profit rate (12,3%)
Then there are themanufacturing industry and the sector transport-communication, which they produced 18.300.000 e 13.300.000 million lek of earnings with rates of 8.5% and 9.5% respectively.
There is the sector of the wheelenergy with the 6.1% rate and with a profit of 2.900.000 billion lek.
To close this ranking is the service of catering and hotels, with 5.000.000 of lek earnings and with a profit rate of 11.8%.
The only sector to close at a loss is that of industrial mining activities; in fact, in the 2016, they recorded a negative balance of around 2.900.000 lek.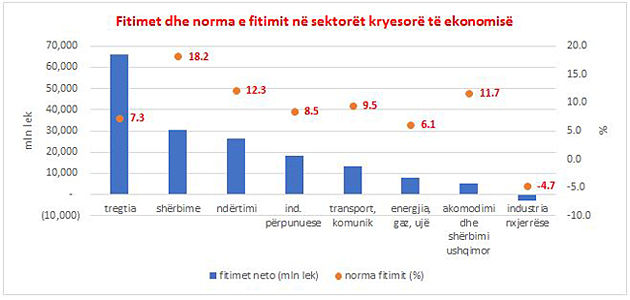 You might also like
Follow Albania News on Google News