The 10 things to know about Bebe Rexha, stage name of Bleta Rexha, the Albanian-born singer born in New York who for years has been a protagonist of the world music scene.
It is part of the Albanian musical invasion
As said, just like Dua Lipa and Rita Ora, Bebe is of Albanian origin. The singer's father, Flamur, moved to the United States when he was 21 years old and did many humble jobs to support his family. "My mom and dad worked hard, never letting me know we didn't have any money," said the pop star.
He composed the single by Eminem and Rihanna 'The Monster'
In the 2013 Bebe started writing a song entitled 'Monster Under My Bed', intended for his debut album. "The monster was my anxiety and my depression. It was a song dedicated to myself. "- said the singer. The song was then transformed into a worldwide success thanks to the work of Rihanna and Eminem, who immediately liked the text and the spirit of 'Monster Under My Bed'. The single 'The Monster' has reached the number one position in the world rankings of well 23 different countries.
The first meeting with Rihanna - at 18 years
Bebe Rexha worked in a department store in New York when one of her future collaborators walked through the door. "I was away from my department to go to lunch, when they told me 'Rihanna is at your department'. I left my lunch there and came back, and suddenly she was there in front of me. Everyone bothered her and tried to photograph her ", said Beba. The two will then meet again in the 2013 to record 'The Monster'.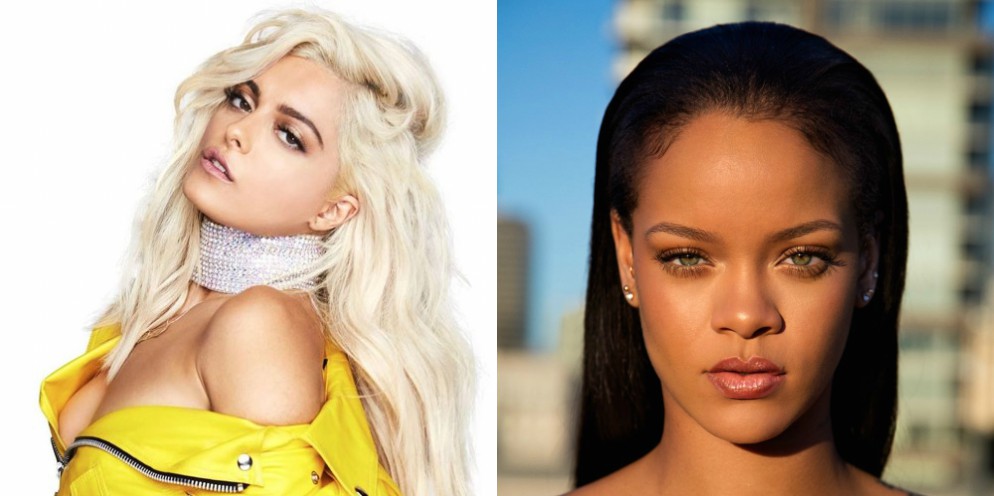 He started in a band called 'Black Cards'
Pete Wentz heard Bebe sing in a recording studio, by chance. And in a few minutes the two had formed a band. The latter initially published the single "Dr Jekyll and Mr Frame"And then an album in 2012, even though in January of the same year Bebe announced that he had embarked on a solo career
His career has had several false starts
After leaving the 'Black Cards' group, Bebe reached an agreement with Island Records; however, this collaboration also failed. The singer was very discouraged but persevered in her intent: "If someone opened the door to success and kicked me, I would knock again and stay there again." - said Rexha. In the end his efforts paid off: today she is a successful singer-songwriter, who has composed songs to star as Selena Gomez.
His collaboration with G-Eazy "Me, Myself & I"
It was originally titled "I do not need anything " - The song was originally designed for her album, but Bebe's record label was not convinced that the track was right for her, and so they sent it to G-Eazy who after some modifications put the song in her second album "When It's Dark Out".
The record labels advised her not to talk about her mental health
Although 'The Monster' was very successful, the Bebe record company was very worried about the singer's way of dealing with issues similar to her debut single 'I'm gonna show you crazy'. Specifically, the label said: "This is too much, you can't talk about depression. You will scare people."
'Meant To Be' was almost never produced
Earlier this year, Bebe became the first female artist to debut at number one in the US charts, thanks to the single 'Meant To Behis collaboration the Nashville duo, Florida Georgia Line. The song was written in just two hours, although Bebe was initially skeptical about meeting singer Tyler Hubbard. The rest, as they say, is history
He's fighting for women in the music industry
And his latest single 'Girls"together with Rita Ora, Cardi B and Charli XCX is proof of this: a song dedicated to female strength and the love women give each day." The best way to have gender equality in the musical world is to create more space for ourselves. How you do it? We build relationships, support other women, collaborate with each other "- said Bebe.
He has a passion for pizza
Bebe's father grew up making pizzas in New York, so of course she's an expert on the subject. "A good pizza must be simple. The best pizza has a nice crunchy crust, then an exceptional tomato sauce and a really good mozzarella. This is my greatest passion. " - said the pop-star
Follow Albania News on Google News