The list of ten dishes to try during a stay in Albania
1. Fresh prawns
Being located on the Ionian Sea, it is not surprising that fresh fish is popular with tourists and locals in Saranda. Fishermen sell what they caught early in the morning along the pedestrian street; having lunch by the sea while enjoying freshly caught shrimp is a must.
Price: around 12 euros for 15 shrimp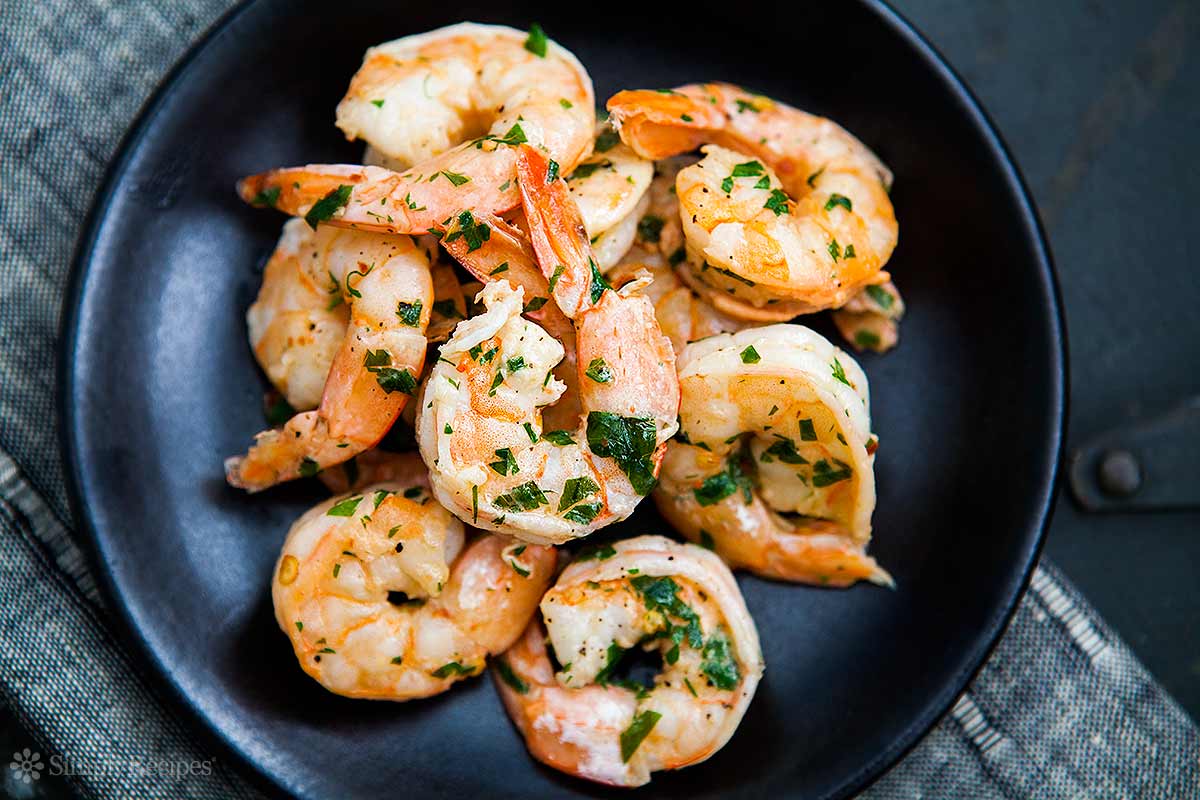 2. Fërgesë
This simple dish ends up being one of the favorite lunch dishes. Red peppers, peeled tomatoes and onions that are cooked with ricotta and spices. The final product is a thick sauce, which when accompanied with a little bread actually becomes quite abundant.
Price: € 2,40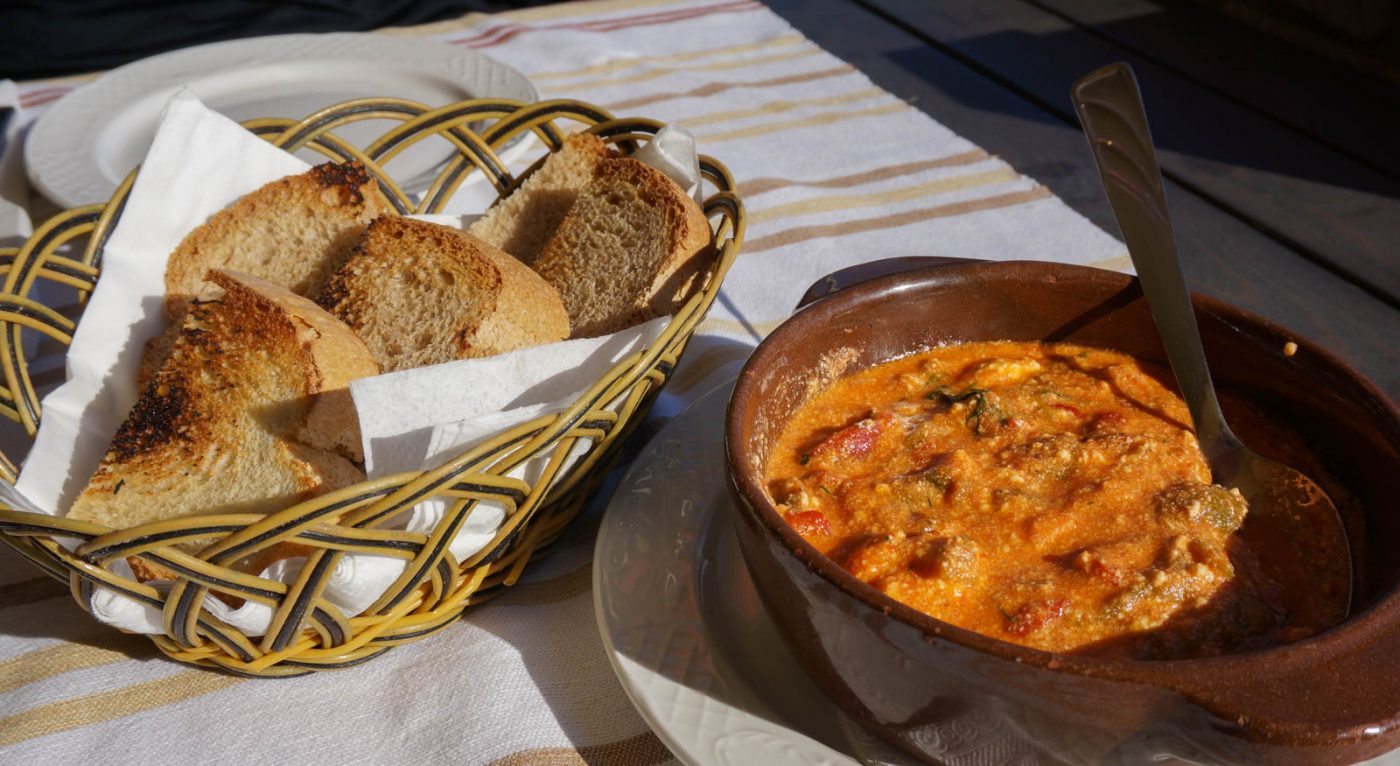 3. Tavë Kosi
Albanian food is known for its lamb and veal, and the tavë kosi is one of the most popular dishes in the country. The lamb is cooked in a terracotta dish with eggs and yogurt: the end result is a dish similar to a quiche, with tender meat and a light and creamy egg coating.
Price: € 4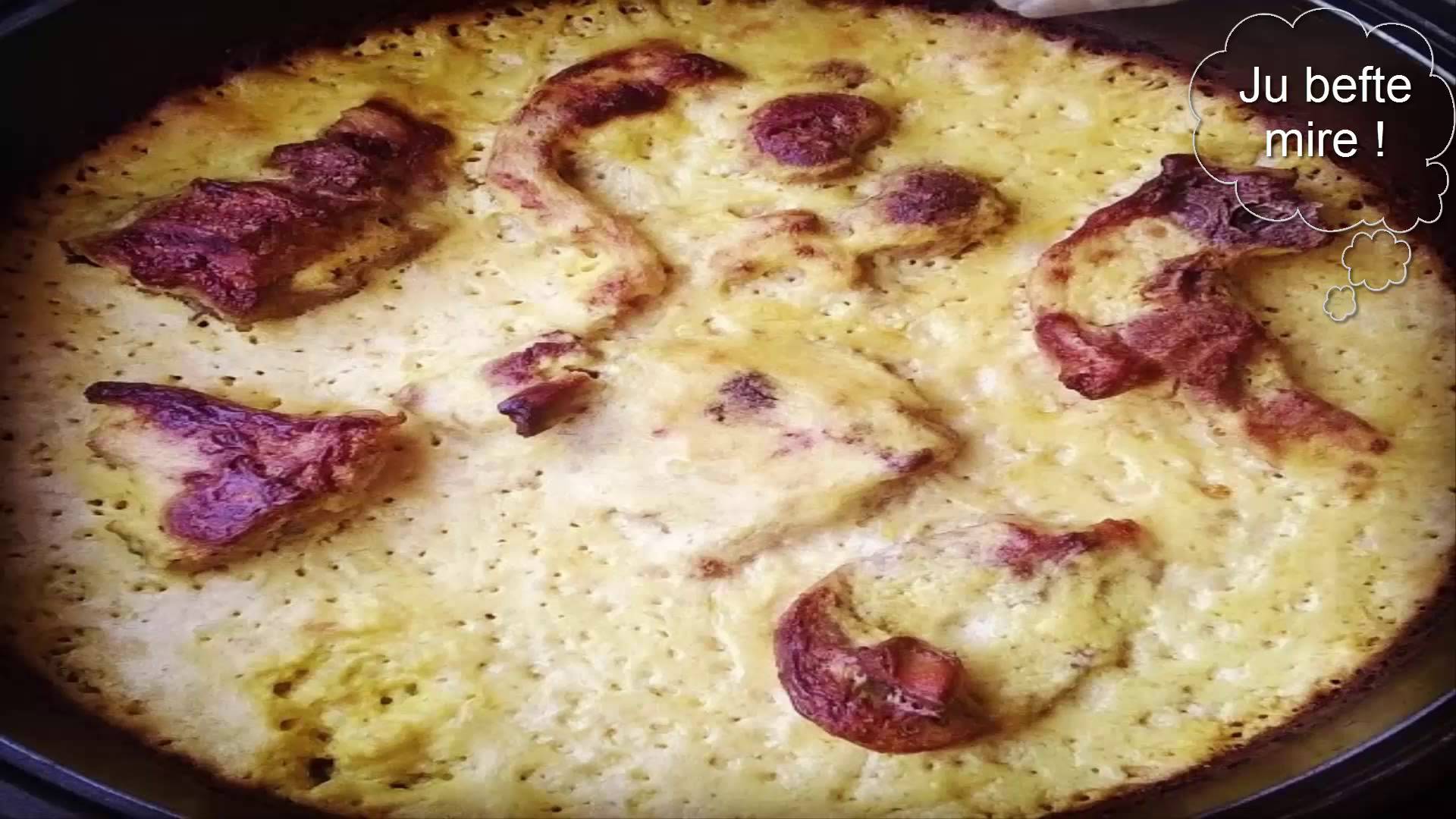 4. Grilled vegetables
Grilled vegetables are a popular appetizer or a side dish they are not in Albania, but in all the eastern Balkans. Typically aubergines, courgettes, tomatoes, onions and peppers are the vegetables of choice, on which the cheese is often crumbled.
Price: 2.40-3 euro
5. Chicken fillet with cream and mushrooms
That is a grilled chicken breast with cream sauce and fresh mushrooms. Since lamb and pork are the most popular meats in Albania, a turn on the chicken is always welcome.
Price: € 5
6. Chocolate delicacies
The coffee culture, with sweet and desserts attached, is very popular in Albania. People sit in bars while smoking cigarettes, drinking espresso and eating these delicious delicacies. Each dessert is extremely rich and delicious.
Price: from 1 to 2 euro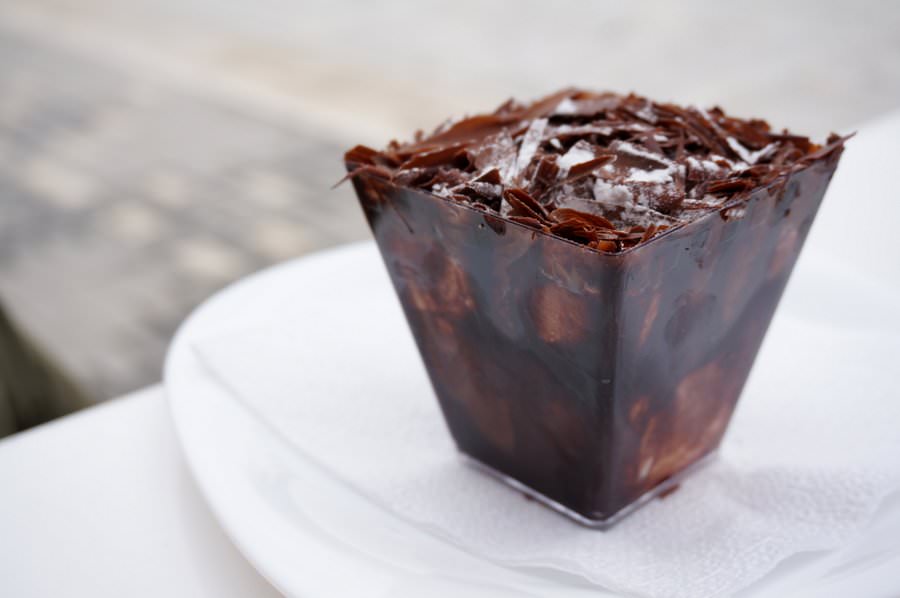 7. Speca të mbushur
Yellow, orange or red peppers stuffed with rice, ricotta and spices, before being baked in the oven. One of the typical Albanian dishes, rich in flavor and also quite healthy.
Price: € 2
8. Byrek Mangalemi
A special dish from the Mangalemi restaurant; consists of a delicious savory pie made of a thin crust with a soft mix of pumpkin, potatoes, cottage cheese and a pinch of lemon.
Price: € 2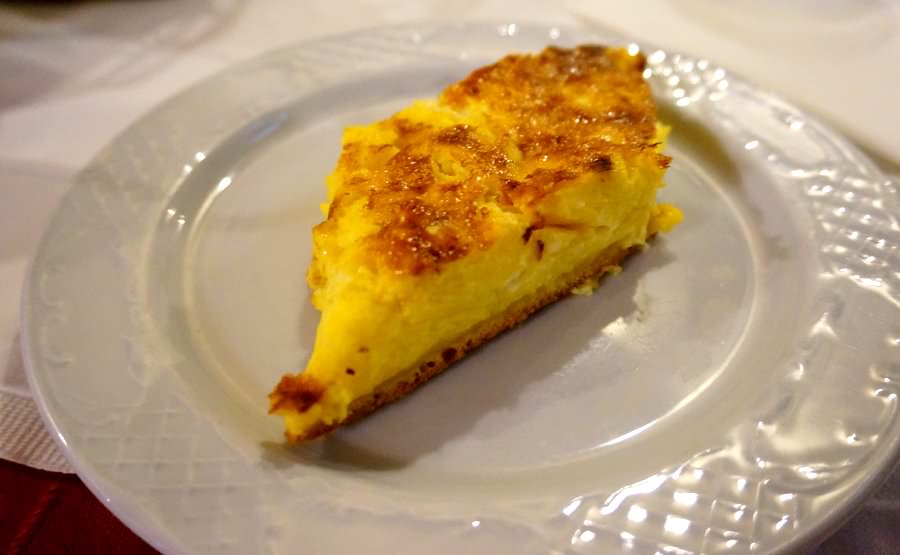 9. Pizza
Due to the great Italian influence in Albania, there are many Italian foods on the menus: pizza, pasta, risotto, etc. The wood-fired pizzas are very well made and can be found throughout the country.
Price: 4 euro for a Pepperoni Pizza
10. Shëndetli
This honey cake is a typical Albanian dessert, and is also very popular. It is made with the usual cake ingredients but what sets it apart is the addition of honey and nuts. Furthermore, when the dessert is ready, a hot syrup made with vanilla, water and cloves is poured over the cake and left to soak overnight.
Price: € 1,20